3C's COVID-19 Screening tool helps providers scale their availability by reducing the onslaught of worried patients converging on a facility, enabling physicians to focus their attention on those who need it most. 
Call Us Today 800.743.0363
START SCREENING YOUR PATIENTS NOW
* Please insert a work email address

A virtual screening tool combined with Telehealth is the need of the hour as the coronavirus crisis unfolds. 
It offers an essential link between patients and physicians while removing the need to travel to overburdened hospitals. Centers for Medicare and Medicaid Services expanded its Medicare telehealth coverage during the COVID-19 pandemic to enable more patients to get virtual care services from their providers. 
Physicians, nurse practitioners, clinical psychologists and licensed clinical social workers can now offer telehealth to Medicare beneficiaries in any healthcare facility, including a physician's office, hospital, nursing home or rural health clinic, as well as from their homes, according to CMS.
LET 3C HELP FIGHT COVID-19
As the nations leading healthcare IT company THOUGHTi Inc. and care coordination platform it is our duty, and our responsibility to raise to the occasion.  
Recent reports indicate about 80% of COVID-19 patients show mild to moderate symptoms. The CDC suggests timely triaging and monitoring such patients remotely at home can immensely reduce the strain on healthcare systems and reduce the risk of further spread.
To fight this battle, 3C has created a COVID-19 Outreach Program for the healthcare organizations. This includes the COVID-19 screening tool combined with Telehealth powered by Artificial Intelligence which allows providers to stratify patients at higher risk.
As the pressure to act rapidly on Coronavirus builds, enable your organization today to effectively manage your patient population with 3C–the industry's only comprehensive, patient-centered artificially intelligent care coordination platform.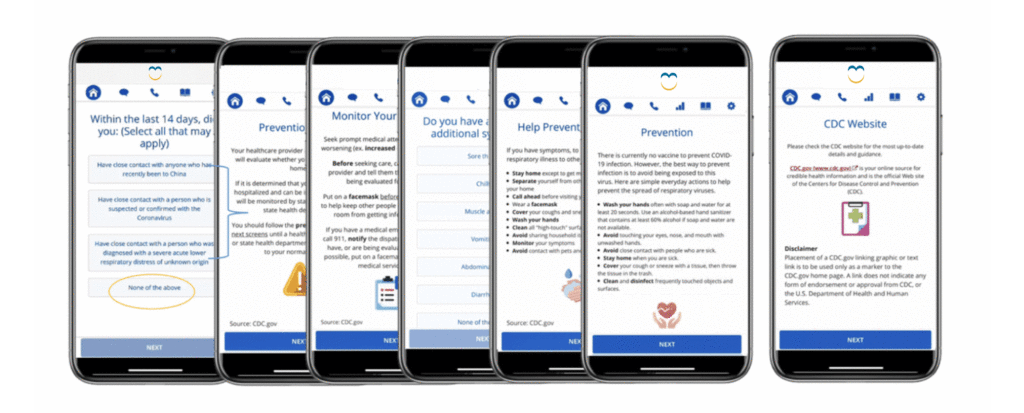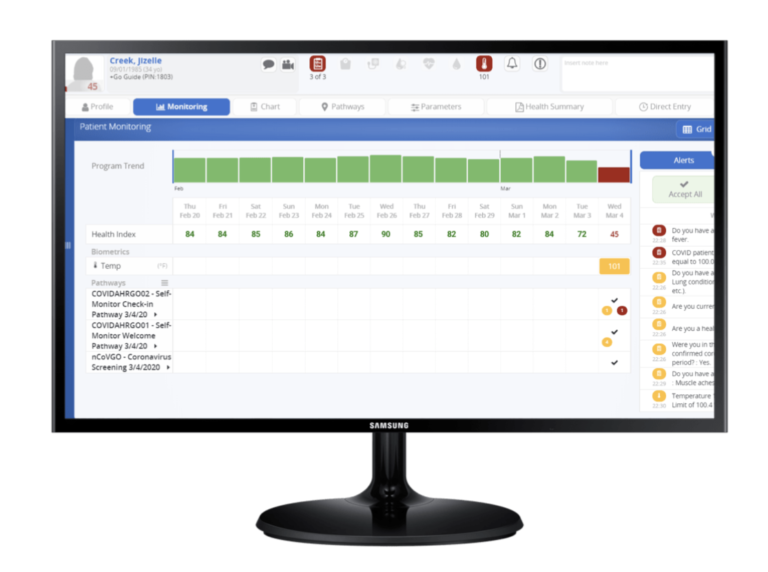 Download our white paper and learn more about how 3C can help you screen and care against COVID-19 for your patients and your employees!
* Please insert a work email address